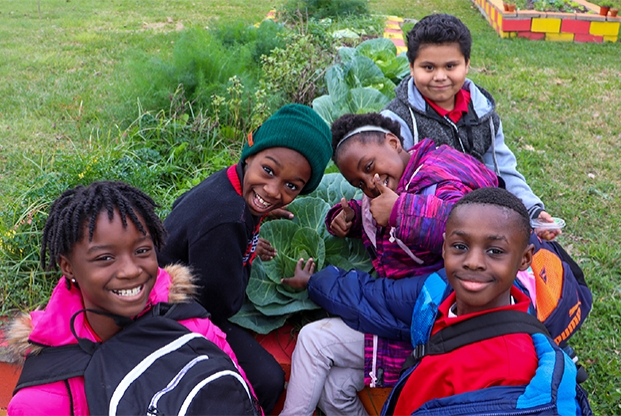 Photo courtesy of UH College of Education
While it would seem that residents of the underserved neighborhood were prevented from feeding their families nutritious food, it's also true that for 15 of those years, University of Houston's Behavior Opportunities Uniting Nutrition, Coaching & Exercise (BOUNCE), has taught families how to eat healthy and exercise with classes ranging from food label-reading to community gardening.
"As a family, they begin to see a possibility of responding to something that in the past they didn't feel like they had a way to change," Norma Olvera, Ph.D., founder and executive director and professor in the UH College of Education said.
Olvera also highlights the mother-child partnership in food preparation, and the program heeds the cultural and gender-specific behaviors that shape perceptions about food in minority populations.
The real winners of the BOUNCE program are children between the ages of nine and 14, because it increases the family's wellbeing and contributes to good self-esteem.
"It's very much about instilling pride," said Natalia Chacon, a facilitator with BOUNCE.