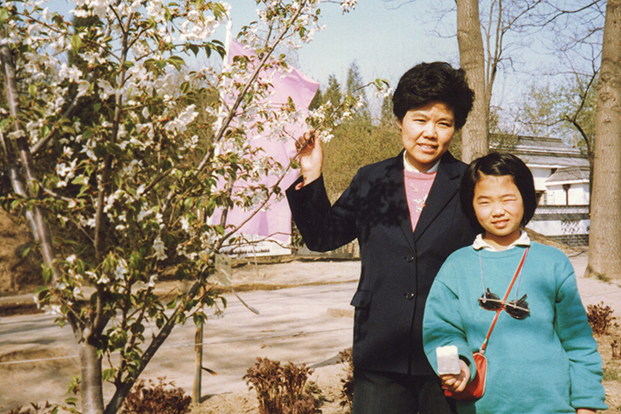 kool99/E+/Getty Images
A University of Houston Graduate College of Social Work professor, Christina Miyawaki, is trying to work out what quality of life and caregiving responsibilities look like for these overworked and underpaid immigrants. Miyawaki's Vietnamese Aging and Care Survey (VACS) is the first of its kind, collecting health data on both older refugees and their family caregivers; the first wave of results are showing startling statistics.
Living in Vietnamese enclaves in Bellaire and throughout Houston, the subjects of this study are wary of the government. Many suffer from Post-Traumatic Stress Disorder due to atrocities visited on them by their own government. But the most surprisingly statistic is that 20 percent of this population can't read or write in Vietnamese or English. This trait is especially seen in elderly Vietnamese women, many of whom weren't given a formal education.
Due to past experiences in Vietnam nearly 45 years ago, the elderly Vietnamese refugees did not take kindly to a researcher collecting their personal data – at least not at first. Mistakenly of the belief that their Supplemental Security Income or other similar governmental benefit programs would be taken away if they interacted with a faculty member from UH, the subjects were, occasionally, less than welcoming. Miyawaki employs Vietnamese undergraduate students to speak with and survey the population for their well-being and in order to get a better idea of how caregivers operate. Once trust has been established, they are hospitable and kind – one even going as far as to invite Miyawaki to a traditional Thanksgiving meal with their family!
Unsurprisingly, the survey and research are a difficult concept for the elderly to understand. What has been shown is that this population needed to escape their home and are just trying to survive. For instance, elderly Vietnamese do not ponder the philosophical nature of aging for the most part. A typical subject has been through enough – some even have torture scars on their skin. These people are living day to day, usually in a household with adult children who work in nail parlors, restaurants and washaterias. They live in households who earn, on the average, less than $25,000 annually.
"This is the very first research of its kind," said Miyawaki. "Vietnamese is the largest Asian subethnic group in the greater Houston area and Houston has the third largest Vietnamese population in the nation." Her group is working closely with the Harris County Health Department to determine resources that may benefit elderly parents and caretakers, alike.
Miyawaki will soon start the second wave of VACS data collection to build a longitudinal dataset. "How do those with refugee status" she asked, "manifest physical and emotional scars? And what is their health trajectory for the future?" More resources are required to meet the needs of this understudied, marginalized population, but Miyawaki's research has already made a difference by giving these people a voice. To learn more or to become a contributor to VACS, read Miyawaki's flyer in English or Vietnamese or contact Miyawaki at cemiyawa@central.uh.edu