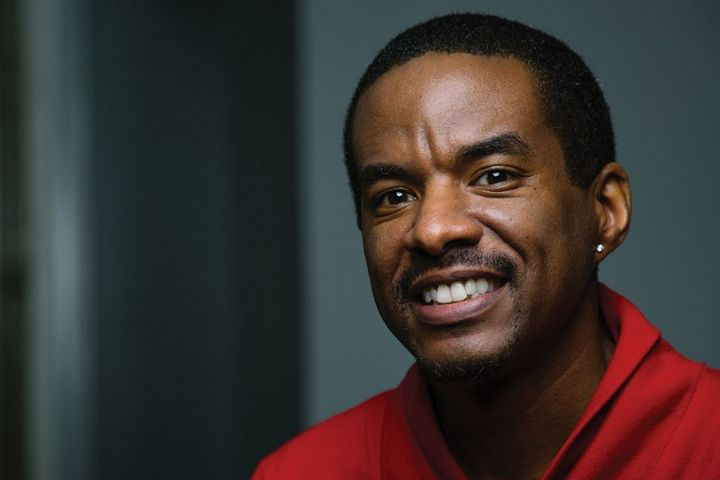 Photo courtesy of University of Houston
University of Houston health equity scientist Ezemenari Obasi is dedicated to finding out why and creating culturally responsive solutions – including a vaccine education program targeting Houston's underserved residents.
Keeping in mind that systemic racism is real, medical mistrust is earned, and the best way to accelerate scientific breakthroughs in vaccine uptake in underserved communities is to include them in the research process, Obasi is taking the discussion to the neighborhoods.
"We really want to get 'under the hood' and allow the community to voice why they're hesitant rather than have a label slapped onto them," said Obasi, who is convening ethnically diverse focus groups on the Black and Latinx experience. Participants will include community members, community-based organizations, faith-based organizations, and health care providers who will share their stories and insights about this public health crisis.
The questions will be simple: Why haven't you taken the vaccine? The answers, however, might be quite complex.
"Historically there's been an oversimplification of why people might not want to be vaccinated and many point to historical medical mistreatment like the Tuskegee experiment. We want to uncover whether it's more nuanced than that and understand the role that recent mixed messaging from politicians has contributed to hesitancy," said Obasi.
The discussion sessions themselves provide the kind of inclusion which reduces health disparities.
"The omission of some population segments as investigators and participants in research significantly contributes to the generation and maintenance of health disparities, because less is known about factors affecting health among underrepresented groups and how to address them in culturally-informed ways," said Obasi.
With a clear understanding of the issues, prevention and intervention methods will be created and a culturally responsive vaccine education program will be born.