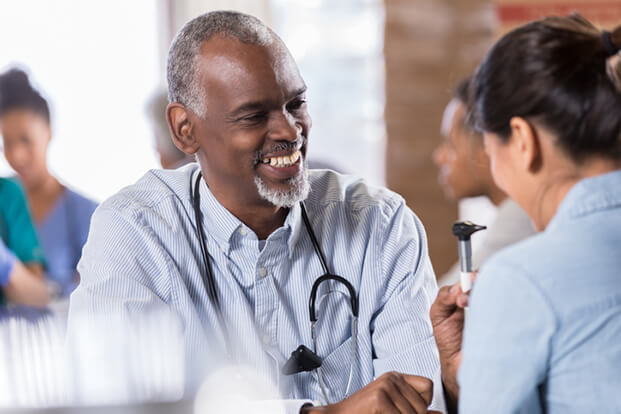 SDI Productions/E+/Getty Images
UH's Community Health Workers Initiative aims to expand the role of community health workers to ingratiate themselves within the community to build trust and cultivate relationships with underprivileged Houstonians.
"We believe that once people see their own creative potential reflected in research, they'll also begin to trust the researchers more, and that we will begin to see better results in areas of preventive health, as people more readily follow expert advice and see becoming part of a research community as an extension of their own best selves," explained Daniel Price, the UH humanities professor behind the ambitious initiative.
"In the context of our work in Houston, we are piloting a range of education, health, and employment initiatives in communities that have been relegated to the margins, but driven by the idea that everyone involved in the projects – no matter their background – will flourish through working together on shared projects," Price expanded.
The initiative is especially significant to the city of Houston because it provides a framework for local government leaders to make more educated decisions regarding community health issues.
"One of the key innovations we're hoping for is the reframing of local decision-making. Our approach to metrics and barriers should allow decision-makers to see emerging patterns and potential pathways for success," said Price.
"Instead of just seeing what sorts of problems people have, we hope to show what it would mean to have local ownership of a problem and an effective path forward that is grounded in that local understanding. We're very excited about opening up the existing tools of data science to this new way of thinking about research and the ways that it matters to real communities."