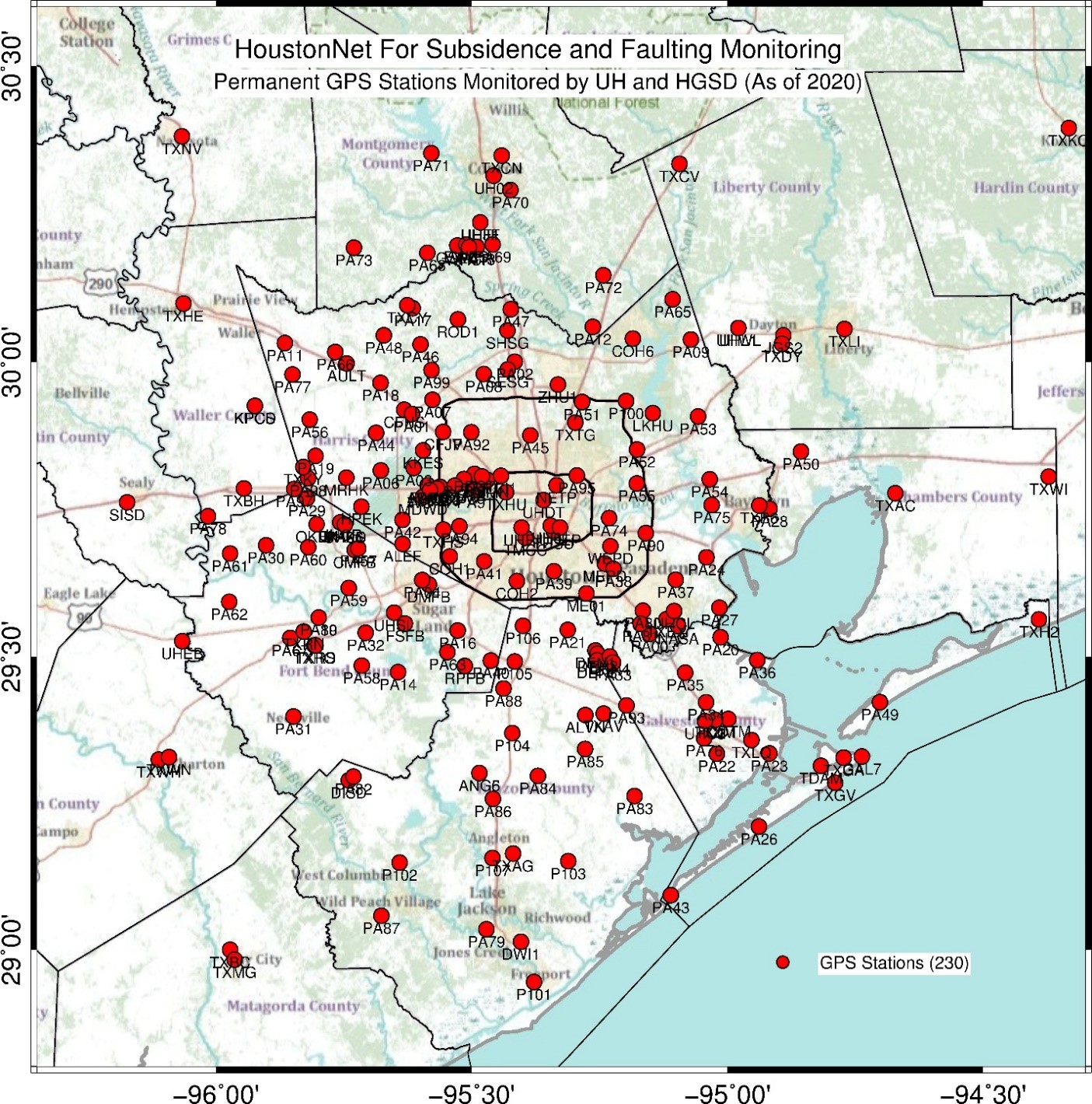 Photo courtesy of UH Department of Earth and Atmospheric Sciences.
Subsidence in the Houston area is primarily caused by excessive groundwater pumping. Ground deformation associated with subsidence and faulting has caused widespread damage to homes, businesses and public infrastructure. Long-term subsidence also increases the flooding risk. Flooding is of particular concern in many areas within Houston, especially low-lying areas near the bayous and Gulf coast. Jersey Village, Katy, the Woodlands and Houston proper all experience differing degrees of subsidence.
A "silent hazard," subsidence usually goes undetected until serious consequences occur. "Urban subsidence follows people," said Guoquan (Bob) Wang, UH professor of Earth and Atmospheric Sciences. And Houston is huge and densely populated.
Instead of the older surveying techniques, Wang and his team, use GPS signals to measure the movement of fault lines in and around Houston. That information is recorded in HoustonNet, a repository for the information he and his team gather.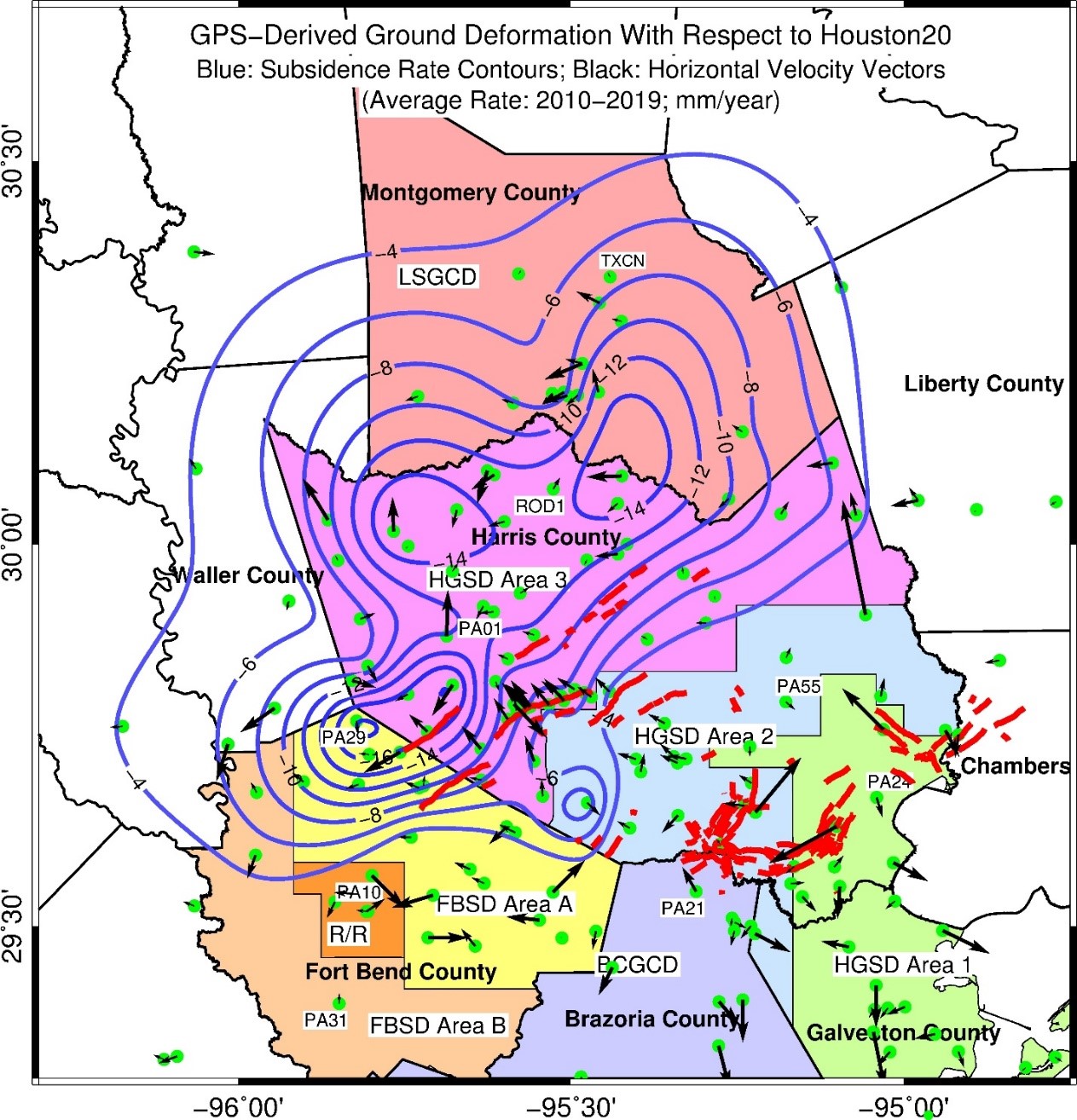 Photo courtesy of UH Department of Earth and Atmospheric Sciences.
HoustonNet has integrated approximately 230 permanent GPS stations, including 75 permanent GPS stations operated by UH, 110 GPS stations operated by Houston Groundwater Subsidence District (HGSD), and 45 GPS stations operated by the Texas Department of Transportation (TxDOT), City of Houston and other local agencies.
For the past ten years, HoustonNet, funded by the National Science Foundation and UH, helps to minimize the subsidence by helping to inform the placement of regulations on the amount water that can be withdrawn from groundwater wells and Houston developers can be conscientious of fault lines when lending their expertise to critical decision-making endeavors in those areas.