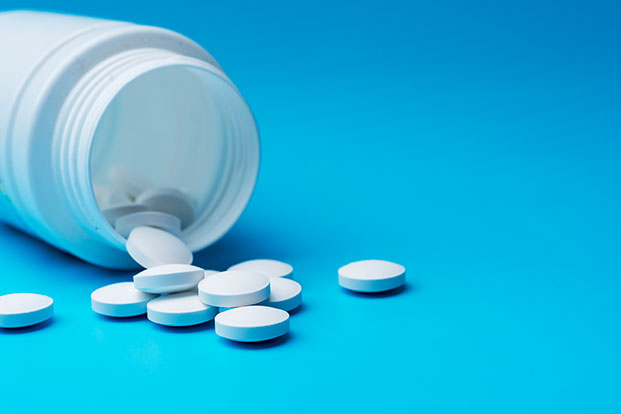 kool99/E+/Getty Images
The PREMIER Center, including Matthew Wanat, Pharm.D., assistant director of the center, and Danielle Campbell, senior project manager, initiated a program called Educate Before You Medicate that was adapted from a state-wide program and modified due to COVID. This project involved 44 UH College of Pharmacy students reaching out over telephone (due to COVID) to 711 pharmacies in Harris County in order to provide pharmacists education on counseling for controlled substances, how to use the prescription monitoring program, discuss options for safe drug disposal and provide referral options for patients experiencing symptoms of a substance use disorder.
The pharmacy students were able to discuss how community pharmacy prevention priorities have changed during COVID and how counseling regarding controlled substances has changed. They were also able to provide prevention-related materials to 141 pharmacies in Harris County.
Doug Thornton, Ph.D., Pharm.D., director of the PREMIER Center, hails from West Virginia originally – ground zero for the opioid crisis in America. His research has led him to conclude that the situation regarding prescription drug misuse has only intensified during the COVID pandemic. His doctoral degree in Health Services and Outcomes Research informed his interest in health disparities and the opioid crisis in Houston.
"Prior to our involvement, counties were the smallest unit of analysis used to designate whether there were prevention resources available in an area. We collected the service areas of all organizations in the state based on their ZIP codes then mapped them. We were surprised that only a small fraction of Harris county was actually covered by a prevention organization," said Thornton.
In the future, all ZIP codes in Harris County will be encouraged to open drug abuse prevention sites. Word is already traveling quickly – Thornton has been asked to speak at the National Prescription Drug Abuse and Heroin Summit, the American Public Health Association annual meeting, the American Pharmacists Association annual meeting and the research portion of a White House Round Table event hosted by the Office of National Drug Control Policy.