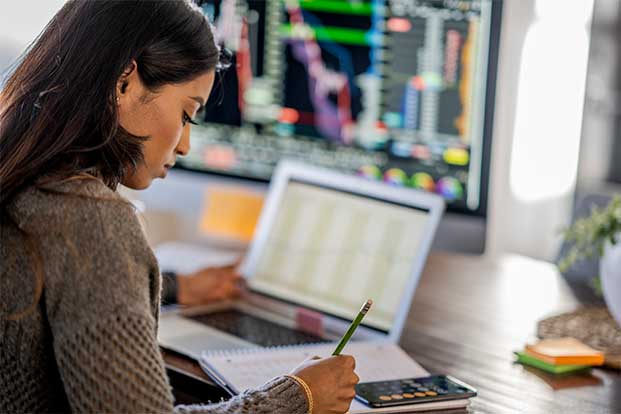 FatCamera/E+/Getty Images
Lingguang Song, Ph.D., professor and department chair of the UH College of Technology construction management program, wants to find innovative finance strategies that will help small businesses in hurricane prone areas.
He also believes that his research will "help small business owners in Houston to have a better understanding of the business impact of Hurricane Harvey, the recovery performance in Harvey-impacted counties, and the best practice and lessons learned from the disaster preparedness and recovery."
Song's research was backed by the Economic Development Administration (EDA), who awarded him a $750,000 research grant.
This research will be distributed through different publications and informational discussions. Song said the study will include recovery statistics for different industry sectors, financing factors and the best disaster preparedness practices.
Speaking of recovery by certain industry sectors, Song found some alarming statistics in his research.
"Small businesses in trade, transportation and warehousing sectors were more likely to bounce back to their pre-storm level than those in hospitality, food service and entertainment sectors. The length of recovery varied greatly, ranging from one to three months to more than a year. Almost half of respondents made investments towards resilience prior to the hurricane. The resilience-investing firms reported a 92% recovery rate, 10% higher than the non-investing ones," he said.
According to Song, a small businesses' finances usually come from the owner, insurance, loans and other government funding. He has discovered that a diverse collection of different finance models have emerged, such as: "online balance sheet lenders, peer-to-peer transactional marketplaces and lender-agnostic marketplaces."
These non-traditional lending outlets have proliferated especially during time of recession, offering more effective and accessible funding to small businesses, when many banks are reluctant to do so," he said.
Song and his team have interviewed small construction businesses to better understand how they are able to adapt financially following a disaster event.
Based on the current data, construction small businesses were flexible in adapting to the hurricane impact and stayed resilient," Song said. They did so by focusing on work that is less impacted by flooding, providing services to protect facilities in case of flooding, preparing financially in case of a cash-flow issue, protecting their supplies, having a disaster emergency plan and effective communication with collaborating businesses.
Song hopes that this research "will help small business owners to better protect their business against recurring natural disasters."