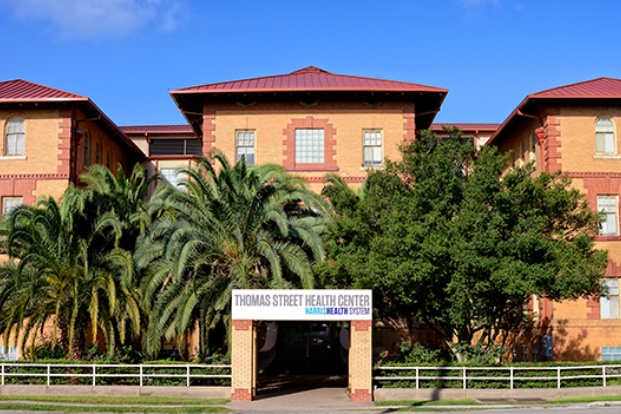 Photo Courtesy of University of Houston
Woods is particularly interested in supporting Black Americans with chronic HIV disease, who are susceptible to COVID-19 for many reasons, including their compromised immunity, structural barriers to care, stigma and impaired memory. Wearing masks, for example, is a new behavior and people commonly forget to bring or use a mask as part of their daily routines.
Woods is researching how he can support COVID-19-preventative behaviors in this population by enhancing their capacity for remembering. He hypothesized that Spaced Retrieval Practice (SRP), a powerful tool used in cognitive psychology, might increase memory among this population. While SRP has been used in cognitive psychology for many years, it has not been used in the healthcare setting in this way before. The grant that Woods received was awarded to him at a critical time during the Black Lives Matter movement. The small-scale study will be submitted to the NIH for a more extensive study in the future.
In a recent study, Woods and his students used SRP to improve health memory and decision making in their patients at Thomas Street. Those patients who were supported with SRP were four times more likely to remember complex health information than those in the control group, which in turn helped them make more confident health-related decisions.
This small clinical study helps Woods to understand how to better help people with HIV learn and use health information. "Although SRP has benefits for healthy, younger adults, we don't know much about its effectiveness in real-world situations in people with complex medical conditions that can affect the brain," said Woods.
The Thomas Street clinic provides care to many individuals who are under-served, have complex medical problems and are not well represented in research. "The clinic allows us to apply our research to directly benefit the lives and health of our patients, who also help us determine the right research questions to ask," emphasized Woods.
The clinic's work improves the outcomes for patients and for Woods and his second-year doctoral students, too. The students who work with Woods in the clinic get to see firsthand the research they've been reading and learning about.
"The training at Thomas Street is unique because the students get to experience how their own research directly shapes their clinical practice and vice-versa," said Woods. "The collaboration between UH and Thomas Street really helps keep our research grounded in the daily lives and health of Houstonians with HIV."