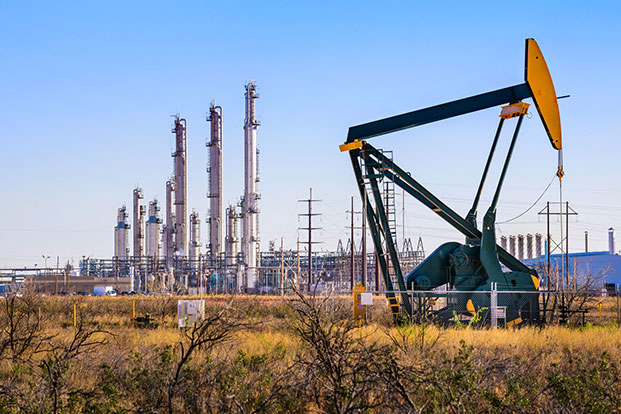 dszc/E+/Getty Images
Houstonians need look no further than the University of Houston in order to see an unbiased look at the policies surrounding the energy transition. UH's Center for Carbon Management and Energy (CCME) studies issues relating to our transitional efforts away from traditional coal, oil and gas fossil fuels to a more sustainable future. Executive director Charles McConnell said, "Global public opinion and the science support the fact that there is climate change. So, business as usual is not an option." His job is assessing a framework for addressing these challenges.
The CCME begins with the basic premise that the most important focus in energy today is the reduction of carbon emissions. Over 80 percent of the world's energy is produced from the use of fossil fuels. Less than five percent is presently met with solar and wind power. "We must understand the reality and enormity of the challenge to meet our energy supply. Energy requirements are going to grow, not taper off, so we have a real dilemma," said McConnell. "The concept that we are going to completely eliminate fossil fuels is not a viable solution." Instead, the Center focuses on carbon management in fossil fuels, petrochemicals, as well as oil, gas and electric power.
McConnell is an expert in energy issues and recently wrote an op-ed piece about what constitutes a "green job." He believes that America can lead the world in the evolution of energy transition through workforce development. "Green jobs are not simply working for Google or Amazon, or making windmills and solar panels. Green jobs in the hydrocarbon industries, which will affect the energy transition, require data analytics, process integration and intensification and computational analysis. A host of highly skilled and well-paying careers in key impact areas such as science and technology, engineering, law, policy and business will make the biggest impact on emissions. These are the industries that will change the world and UH is positioned to accelerate this transition.
Boston is informed by the medical field. San Francisco institutions partner with startups. Houston is uniquely positioned as the Energy City to perfectly complement the work that industries are undertaking. "Our students at UH see the energy industry as an opportunity to change the world -- not something to run away from."
The most sobering thing he has encountered during his tenure as the executive director of the Center for Carbon Management and Energy is the amount of misinformation out there, even among very well-educated people, concerning sustainable and renewable energies. "It's disturbing to see the amount of people with opinions who are not well-informed and who are far too emotional about the subject," said McConnell. "The global energy demand requires more options and more solution. Such growth cannot be supported by subtracting fuels."
What Texans want is for the lights to not go out the next time. But the transition to a lower carbon future can be achieved, even though it will be difficult. "Energy has to be reliable, accessible, affordable – and environmentally responsible," said McConnell. The Center for Carbon Management is where Houston can represent an unbiased, truthful platform for this next generation of energy solutions.