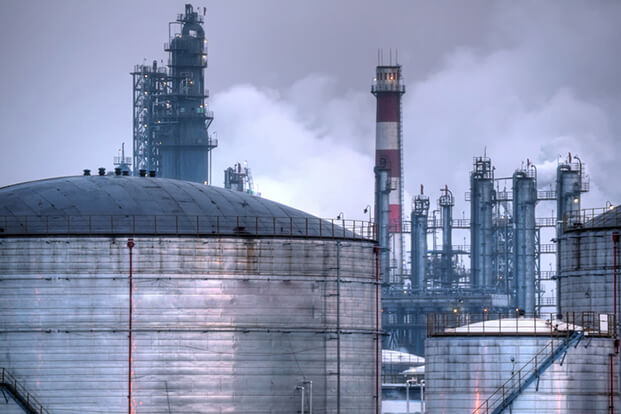 PhotoTalk/E+/Getty Images
The pollution that blows into Houston communities from the Port of Houston is concerning – especially PM 2.5 which is a small particulate that causes lung ailments and even cardiovascular disease.
There is a network of over 50 sensors capturing air quality data in Houston area communities. Some sensors are state and federally-run, such as those by the Texas Commission on Environmental Quality and the Environmental Protection Agency. Others are managed by local agencies and non-profit environmental justice organizations.
In partnership with Air Alliance Houston and the Healthy Port Community Coalition, an interdisciplinary project is underway at the University of Houston which aims to determine how we are tracking and monitoring air quality and what potential impacts are on communities. In addition, the student and faculty team are identifying Social Vulnerability Indicators (SVIs) for communities neighboring the Houston Ship Channel. Students want to identify how communities are affected by the environmental and health impacts of pollution based on their social, economic and political capital.
Students under the tutelage of architecture professor Bruce Race and technology professor Xiaojing Yuan map the regional Houston air pollution and study the layered data. The maps even include "wind roses," depictions of how wind normally disperses the pollutants as they are blown away from the ship channel industries and related transportation. This organically brings about questions for the students "Why do the poorer areas in Houston have the worst air quality?"
The joint project shows the power of interdisciplinary education and research. "The brain typologies of these two groups balance each other out," said Race. "The technology students rigorously and logically work out solutions, while the creative architecture students are used to taking a bird's eye view of problems."
Interdisciplinary coursework empowers students who have a major stake in environmental issues such as air quality. After all, air affects all of us living in the greater Houston and near the ship channel. And it relates to the University's mission of going into underrepresented communities in Houston and achieving social and environmental justice for all. "This project is showing that academics can make real change," said Yuan.