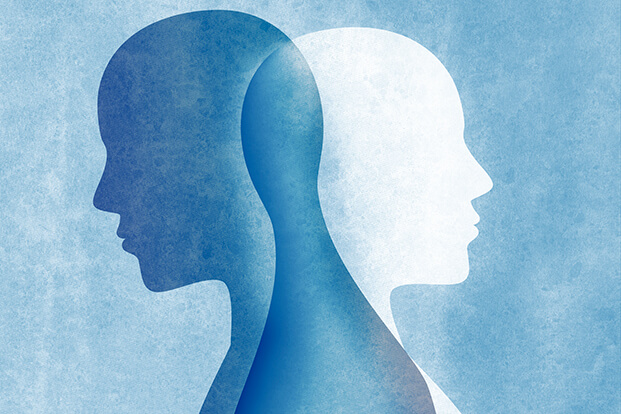 melitas/iStock/Getty Images Plus/GettyImages
UH Professors Robin Gearing, social work, and Jamison V. Kovach, technology, have partnered with The Harris Center for Mental Health and IDD, Harris County Probate Court 3, and UTHealth Harris County Psychiatric Center, to create a new program to provide sustainable care for some of the most vulnerable in our population with serious mental illness.
The Houston Assisted Outpatient Treatment (AOT) program is designed to reduce the incidence and duration of psychiatric hospitalization, emergency healthcare, homelessness and incarceration of adults with serious mental illness in Harris County, Texas.
"This program aims to help individuals with serious mental illness who are relying on emergency care for treatment," said Gearing, who is also director of the Center for Mental Health Research and Innovation in Treatment Engagement and Service (MH-RITES Research Center). "Because treating mental illness takes time, they are frequently falling through the cracks because acute care doesn't help them over the long run."
The partnering institutions are developing the Houston AOT program to help individuals with serious mental illness get care, including access and transportation to routine treatment appointments, medication delivery and peer supports. By also rerouting patients from the Emergency Room to outpatient providers participating in the program, the group hopes to improve patient engagement and treatment for a vulnerable and underserved population.
"Our goal is to encourage people to stay in outpatient treatment as opposed to having them constantly bouncing in and out of the hospital. They're more likely to thrive when they're able to get the treatment they need while living in their own communities and homes," said Kovach.
Not only does the program aim to improve health outcomes for those with serious mental illness, but it may also drive down the high cost of emergency care that may not be as effective in helping these individuals over time.
"Texas is among the states with the lowest investment in mental health programs," said Gearing. "We spend very little, so it's time we start making this investment specifically in underserved communities."
Kovach agrees. "Houston's a large city and we have a lot of people who need this kind of program, so we're working with Harris County to ensure there's a program here that serves the needs of our community."
The project is funded by a $2.8 million grant from the Substance Abuse and Mental Health Services Administration (SAMHSA) awarded to The Harris Center for Mental Health and IDD.