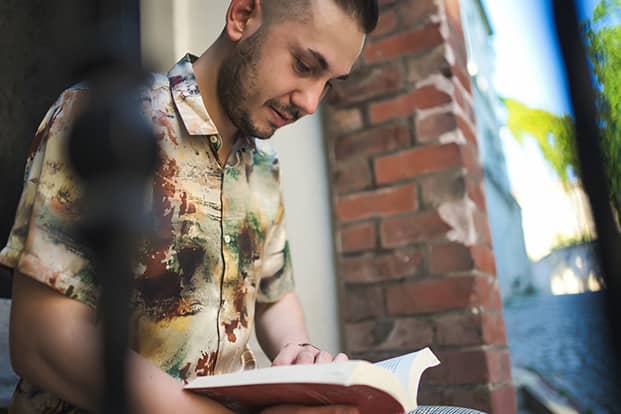 byakkaya/E+/Getty Images
"The goal of our research is to better understand the overlap of learning disabilities with juvenile delinquency. We hope to contribute to the field's understanding of this association by conducting a reading intervention, designed specifically for youth involved with the juvenile justice system," said UH graduate student Julia Kovalenko, who works with Professor Elena Grigorenko, Ph.D. also notes that by examining large administrative datasets provided by Harris County Juvenile Probation Department (HCJPD), the team aims to determine if students involved in the juvenile justice system are being assessed for learning disabilities, as is federally mandated. This is critical, as it is the first step to better understanding and helping to rectify the issue of reading problems among adjudicated youth.
Schools are not a safe place for every student or every teacher. The majority of children in the justice system began that journey with a school referral to law enforcement, which means that any number of behaviors were exhibited in the classroom. Oppositional defiance and drug use are two such factors leading to juvenile delinquency. More recently, researchers are citing learning difficulties as another common issue that is intricately intwined with juvenile incarceration. The comorbidity of numerous factors play into the delinquency of Houston youth, including food insecurity, mental health issues, and parental abuse and neglect.
The tie between learning disabilities and juvenile delinquency is one fraught with many unknowns. It's a little like a "which came first – the chicken or the egg?" issue, according to Grigorenko. She is determined to intervene in a meaningful way that disrupts the downward spiral for these juvenile offenders – and she believes teaching literacy will be the crux of that solution.
"Generally, the prevalence of learning disabilities in post-adjudicated youth is striking. Reports estimate that 33 percent to 60 percent of incarcerated youth have a learning disability, compared to 10 percent in the general population," stated Marina Zhukova, another graduate student who works with Grigorenko.
In her article, "Learning Disabilities in Juvenile Offenders," Grigorenko reported that in the population of adjudicated juveniles, "General underachievement in most academic domains (math, reading, writing, science, humanities) exist."
Reading intervention is the best way to address these problems and to avoid recidivism, as well as to minimize the arrests of children in the first place. "Reading leads to functional literacy that provides people with employment," said Grigorenko. "People do not tend to offend if that are gainfully employed."