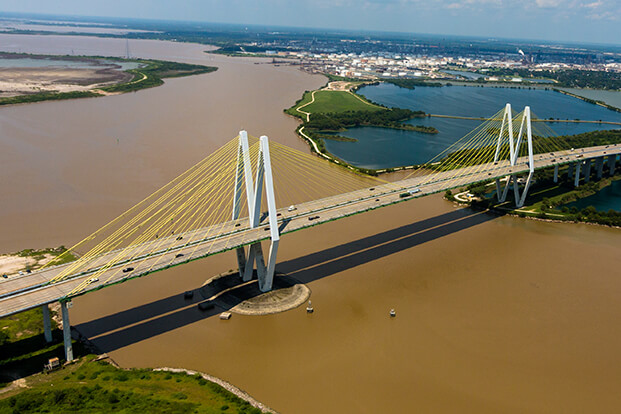 Juan DeLeon/iStock/Getty Images Plus/Getty Images
Researchers at UH's College of Technology have developed a traffic simulation of the HSC for assessing the impact of waterway closures on vessel waiting time.
"This will be accomplished by first constructing a new southbound bridge, demolishing the current old bridge, and finally constructing the new northbound bridge," explained Weihang Zhu, associate professor of engineering technology at UH.
"In this paper we developed a simulation model to predict the consequences of such closures on vessel traffic and to determine the optimal closure scenario with minimum waiting time," Zhu continued.
Once finished, the simulation will provide local leaders with a valuable array of information regarding the ramifications of closures to the bridge and the effects on the local economy.
"Our research in Houston Ship Channel traffic simulation helps local decision makers to schedule channel closure times optimally to minimize the impact of Beltway-8 bridge closure and replacement," said Zhu.
"This research (also) provides a decision-making tool for closure scheduling of waterways, which enable waterways to plan more effectively in terms of congestion and disruptions. This research provides a tool to test different closure scenarios along the waterway, ranking the scenarios with respect to consequence such as fluidity and congestion (waiting time), and choosing the most effective mitigation policy to minimize congestion."