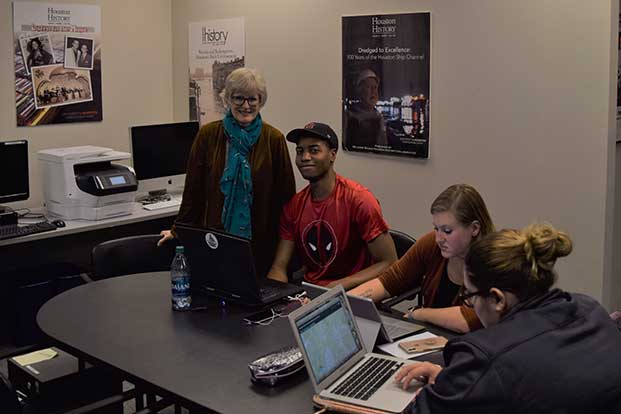 Photo courtesy of University of Houston.
Resilient Houston is an oral history project designed to document and preserve first-hand experiences of Hurricane Harvey from a variety of perspectives.
"Interviews with survivors, first responders and volunteers from all walks of life give us important insight into how the storm and its aftermath were experienced across the city," said Monica Perales, an associate professor of history.
An essential complement to scientific and policy research related to storm preparedness and response, this oral history will encapsulate what resilience really is. Resilience means more than just returning to "normal" – it requires a mindset of moving forward and finding new and better ways of doing things.
The interviews called for better decision-making on the part of politicians and other issues. Houston has not learned lessons about the overdevelopment that creates downstream flooding. The city continues to allow development in areas where flooding has occurred in the past, creating the potential for more flooding.
Post-Traumatic Stress Disorder (PTSD) and other anxiety-related illnesses are associated with people who have survived natural disasters. The very act of speaking one's truth, however, is an opportunity for healing.
Debbie Harwell, instructional assistant professor in the history department and Honors College, said, "Researchers have to look beyond how much rain fell, how many houses were destroyed, and what politicians argued should have been done about it. This research gets to the heart of how people coped, the obstacles they faced and how they moved forward."
Interviewees also feel honored that their stories will be preserved in the archives in Special Collections at the University of Houston for future researchers. "This gives them an even greater sense that their story matters," said Harwell.